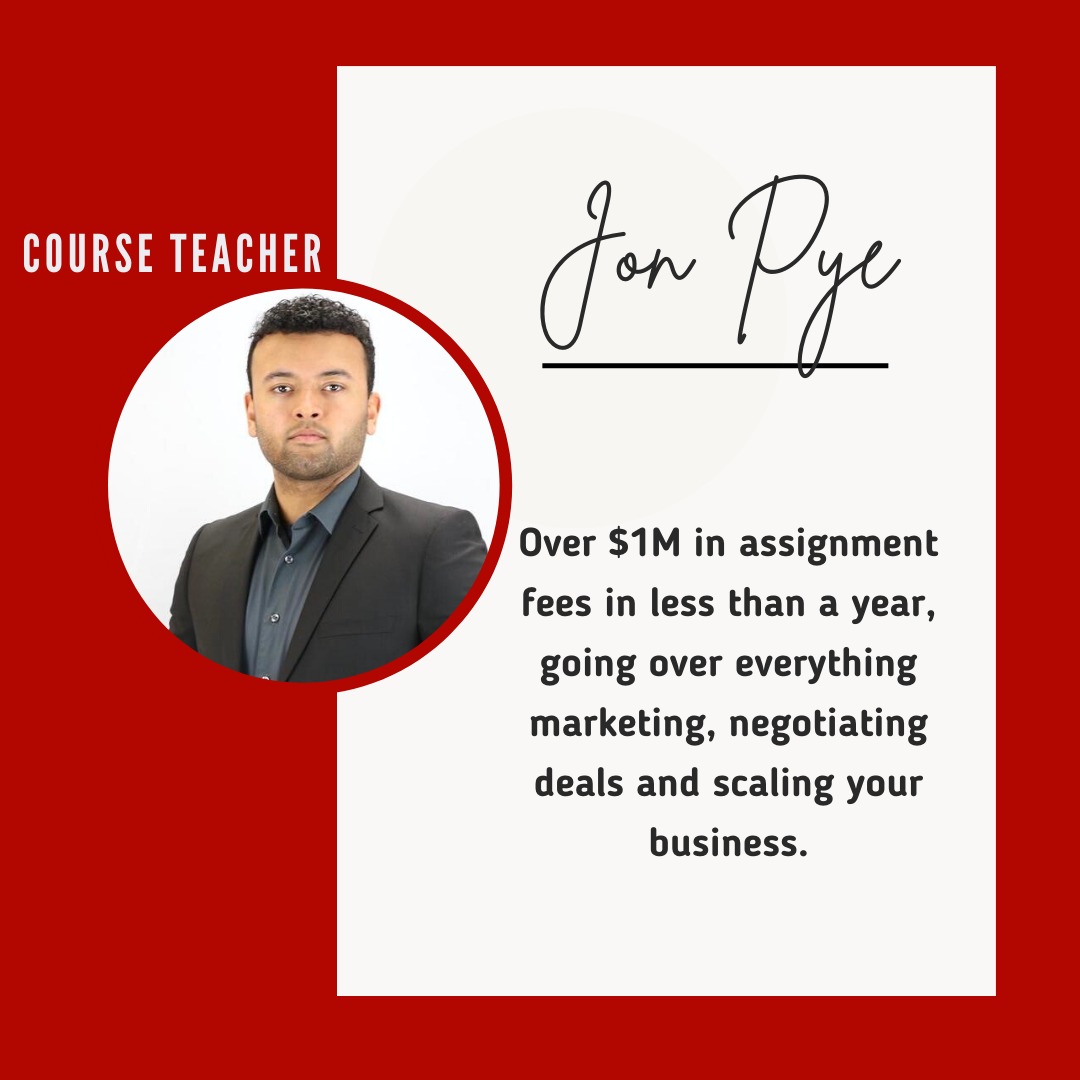 In in less than a year and at 24 years of age I have generated over $1mil in assignment fees. I will be going over everything on the acquisitions side from marketing, negotiating, follow-ups and digging down into some of the personal tactics I've used to lock-up deals, even in the most competitive situations.
I am a 27 year old real estate entrepreneur who has co-founded a 7-figure real estate wholesaling company in Ontario, Canada. I have used real estate wholesaling as a way to quit my full-time 9 to 5 at a Big 5 Canadian Bank. In the course, I'll be going over contracts, systems, clauses, and dispositions strategies that have helped us become one of the most successful wholesaling companies in Ontario.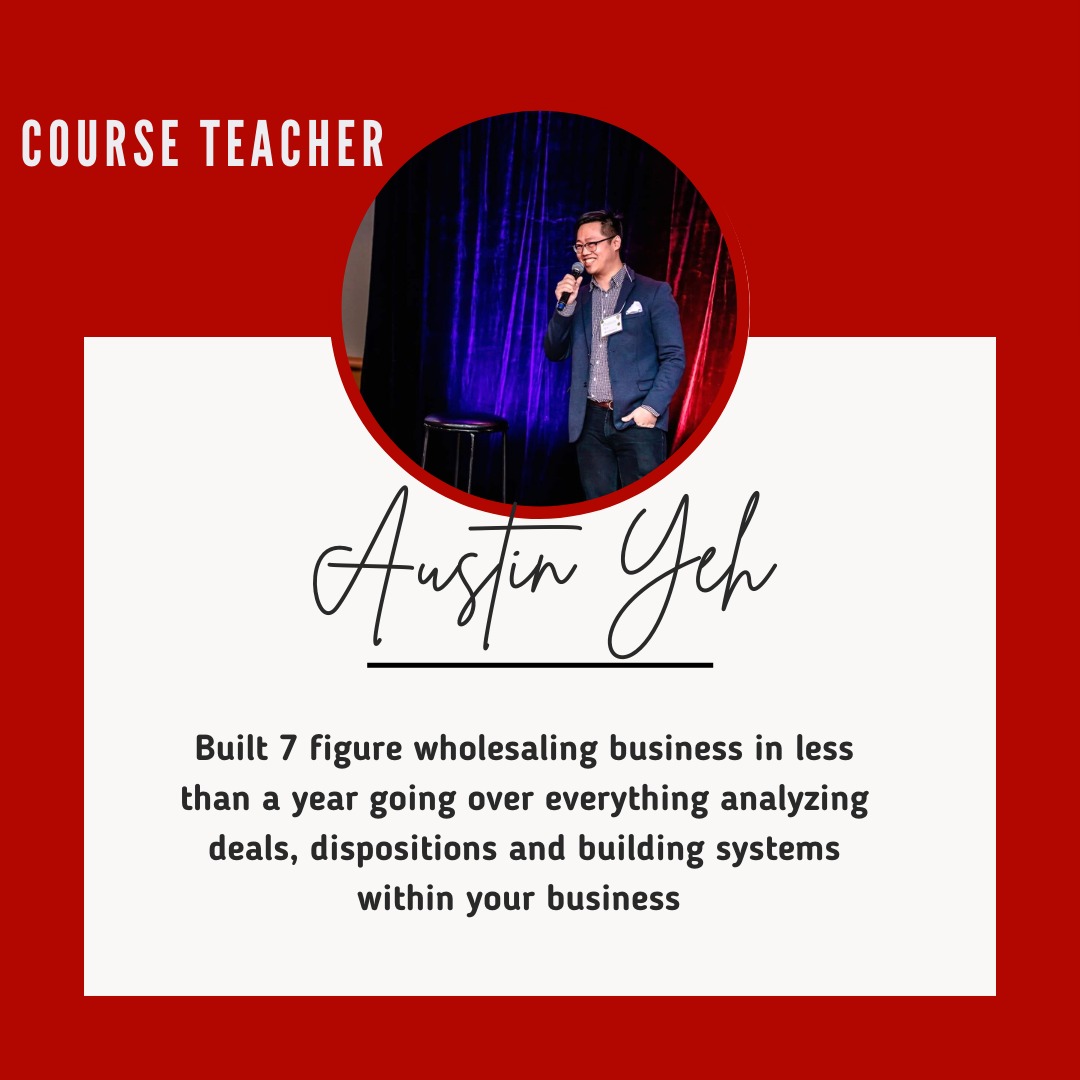 Get access to over 8 hours of specially curated material to ensure your success as a real estate wholesaler whether new or experienced.
Our course was created to ensure our students are armed with the technical and soft skills required to lock-up their first wholesale deal or scale up their wholesale business to multiple deals a month.
Brief look at what you'll get with this course...
8 hour comprehensive material
Negotiation tactics
Call Scripts
Systems
Ontario offer templates
Notes and PowerPoints
Much more!

You Might be Thinking...
🎓 

I do not have any real estate experience

💬 I don't know how to speak to sellers or negotiate 
💸 

I don't have enough money to buy properties

🏘️ 

Real Estate is too competitive!



These are all limiting beliefs! With the right education, training and dedication, ANYONE can succeed in this business!


CONTENT VALUE
Building Your Buyers List : $1,299
Dispositions : $1,399
Transaction Coordination : $999
Finding Your Maximum Allowable Offer : $1,199
Initial Call with Sellers : $1,299
Everything on Marketing : $1,399
Meeting with Sellers : $1,199
Giving Sellers An Offer & Best Practice for Negotiating : $1,299
TOTAL VALUE: $10,092.00



Check your inbox to confirm your subscription